Dear Friends and Associates,
I write this to you with a deep sense of gratitude and humility.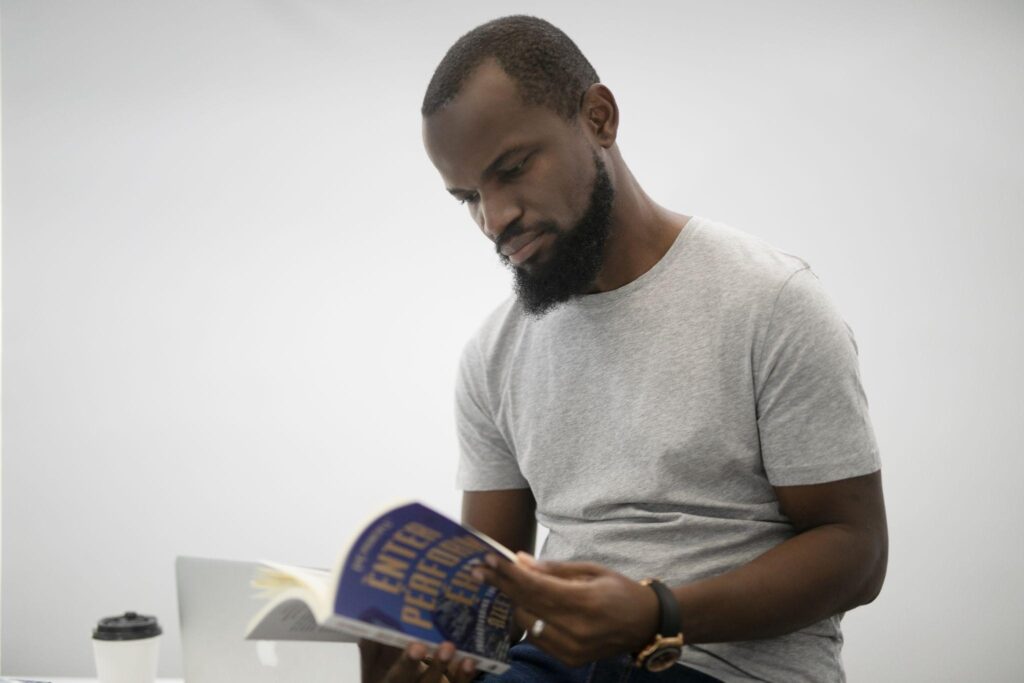 Over the last few days, I've had time to reflect on my journey this year, and I'm astounded by the magnitude of my achievements, most of which would have been impossible without you.
I am especially appreciative because I started this year at my lowest state in two decades. A lot was uncertain. A lot was on the line. That uncertainty was so profound that it led me to the brink of depression. But I was lucky. I got good help, thanks to my coach, my family and the opportunity to pour my thoughts into a book. As a result, I retraced my steps, got clarity, and garnered enough momentum to take on the year.
What followed that brief period of uncertainty has been nothing short of amazing, and I'm privileged to share these highlights with you.
Becoming an Author: Enter, Perform, Exit [EPE Principle]: Understanding the Opportunity Cycle.
For more than two decades, I had nurtured the dream of becoming a writer. That didn't come to reality until this year, setting off a chain of events that would remain etched in my memory for a long time. After months of personal application to the project and a few more months of collaborating with others, the EPE Principle was officially presented to the public in October.
It's been two months since that presentation, and I'm yet to find the words to capture how it felt to see the incredible support for the book from friends, colleagues, family and business leaders I respect. There's been so much excitement surrounding the book! We sold more than 2000 copies in the first weekend before the formal presentation, topped the hottest releases list on Amazon and continue to receive reviews and critical acclaim from across the globe.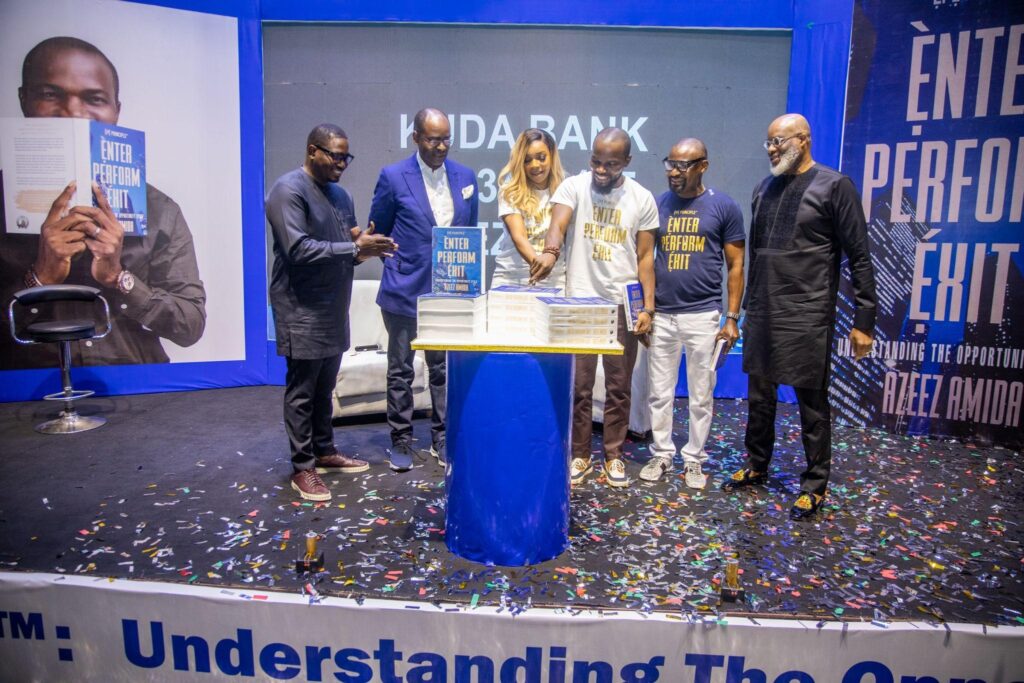 Enter, Perform, Exit [EPE Principle]: Understanding the Opportunity Cycle is currently available with nationwide delivery at Roving Heights; and in paperback, hardback, ebook and audiobook formats on Amazon, Barnes & Noble and everywhere books are sold online across the globe.
Please visit www.azeezamida.com/shop to learn more about the book.
Pan African Towers Limited: A New Growth Journey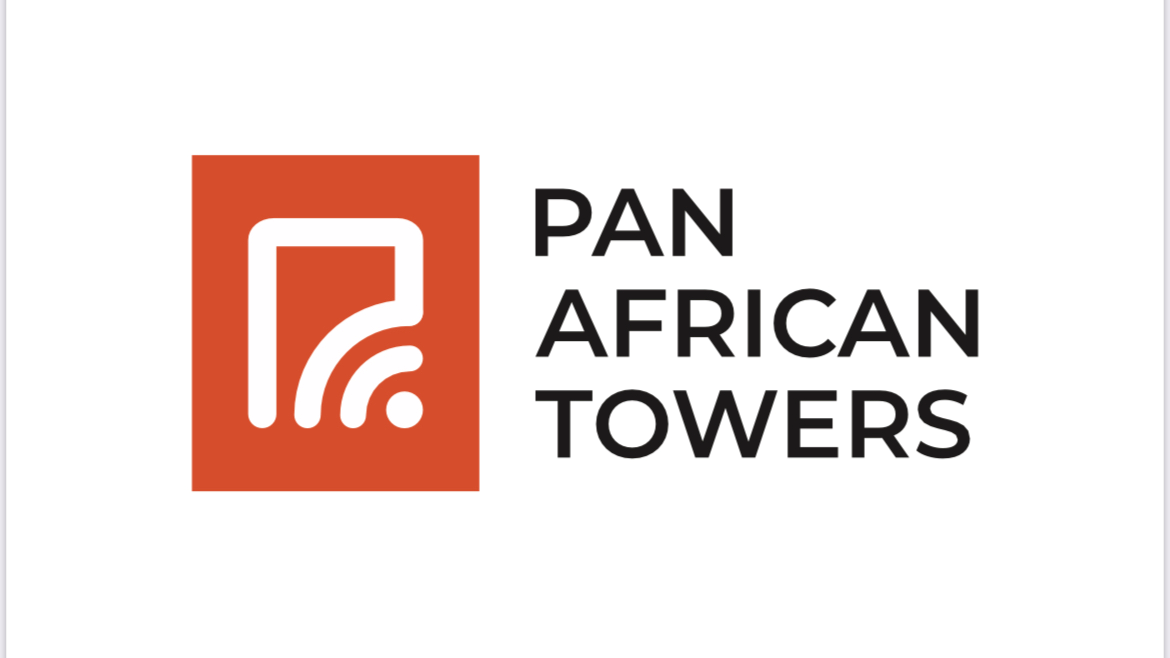 Another highlight of this year was my appointment as the Managing Director/Chief Executive Officer of Pan African Towers Limited (PAT), the largest indigenous Tower Infraco and third largest in Nigeria. As someone always looking for the next opportunity to grow and do great work, I felt honoured to be entrusted with leading the management at PAT.
Upon taking up the role in April, I became part of a highly skilled team that continues to work hard to build a leading, robust, competitive indigenous telecom and digital infrastructure company. As a result, I have learnt a few more lessons and grown even more significantly in capacity, and I'm immensely grateful to the people I work with and what we've accomplished so far.
The Amida Azeez Foundation: A Childhood Dream Comes Alive
One of the commitments I made after my recovery was to do all within my power to contribute my quota to society. I started the foundation on four central pillars: alleviating hunger and poverty in Africa, promoting quality education in Africa, supporting sound health and well-being of Africans, and ensuring the availability and sustainability of clean water and good sanitation in African communities.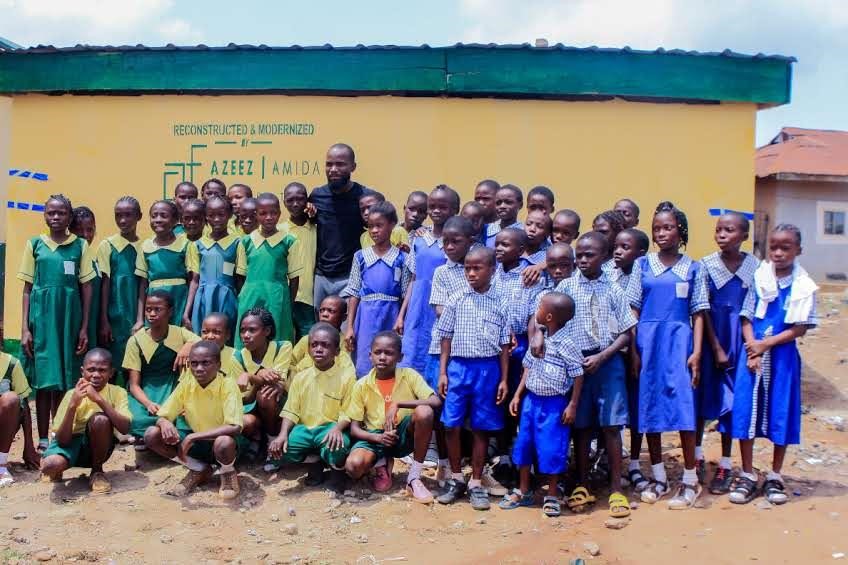 In the eight months that followed, I am still thrilled by the joy we have brought to the faces of beneficiaries across Nigeria through our projects. I remember our first project in Ilogbo Community in Ogun State… The delight on the children's faces is one I will cherish forever.
Here are a few highlights of some of the accomplishments we've been privileged to bring to life:
Donated 500 textbooks, Borehole, and Toilet Facilities for St. Paul's African Church School, Ilogbo Ota, Ogun State
Donated a borehole and five water pumps in Ilishan Remo, Ogun State
Sponsored 100 pupils to attend the 4th Akada Children's Book Festival
Donated medical supplies to support 50,000 Victims of the Bayelsa Floods
Refurbished the Primary Healthcare Centre in Ogun State to serve more than 120,000 people
Please learn more about the foundation at https://azeezamida.com/foundation/ and see how you can participate in our projects in the New Year.
Paying it Forward With The Growthpreneur Series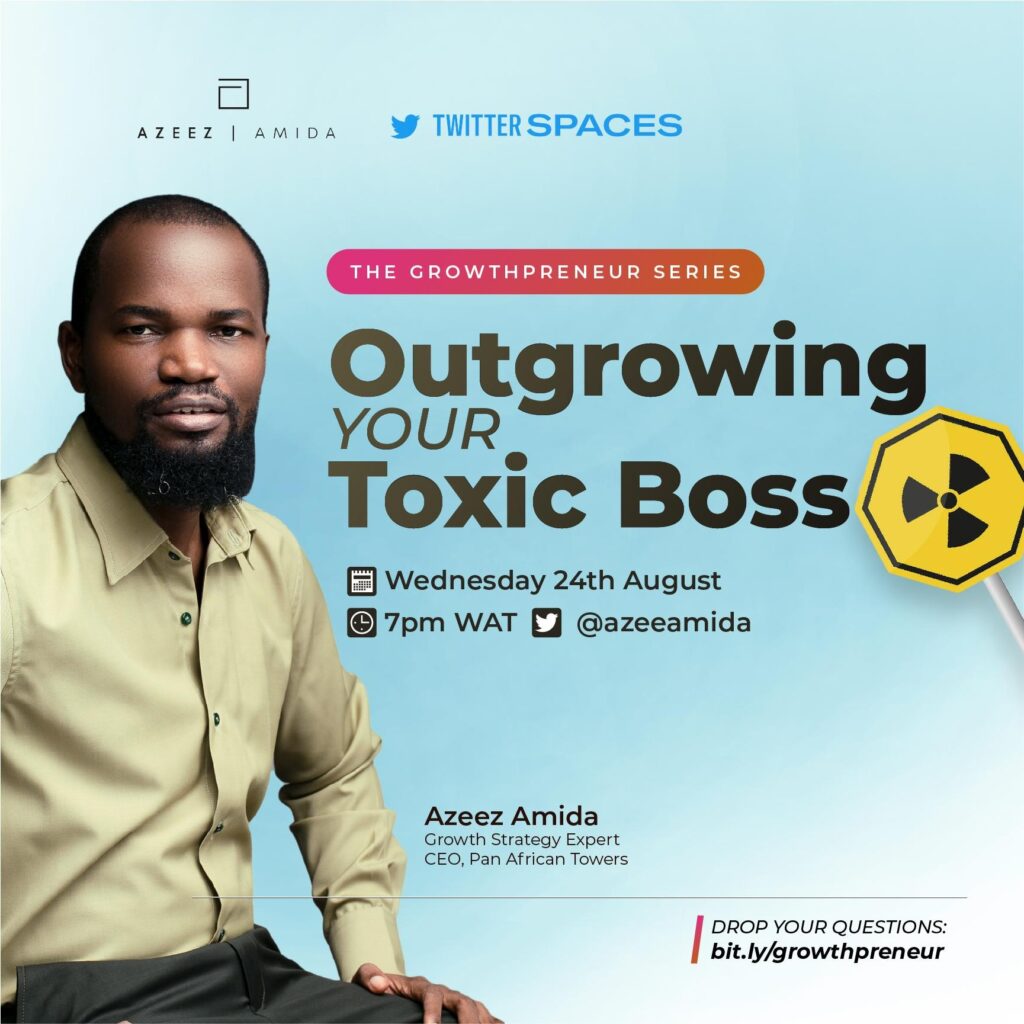 I started a biweekly LinkedIn newsletter titled "The Growthpreneur Chronicles" in March. I have since been sharing practical thoughts for exponential personal and business growth from my experiences of leveraging these principles, tools and skills for success.
You can check out editions of the newsletter at https://bit.ly/growthpreneurchronicles.
Similarly, in August, I started a series of live sessions on Twitter Spaces tagged "The Growthpreneur Series". Typically 30-45 minutes long, I used each edition to provide unfiltered answers to burning questions sent by career professionals and entrepreneurs on how to level up their careers and businesses.
Forbes Business Council Induction and Honorary Doctoral Award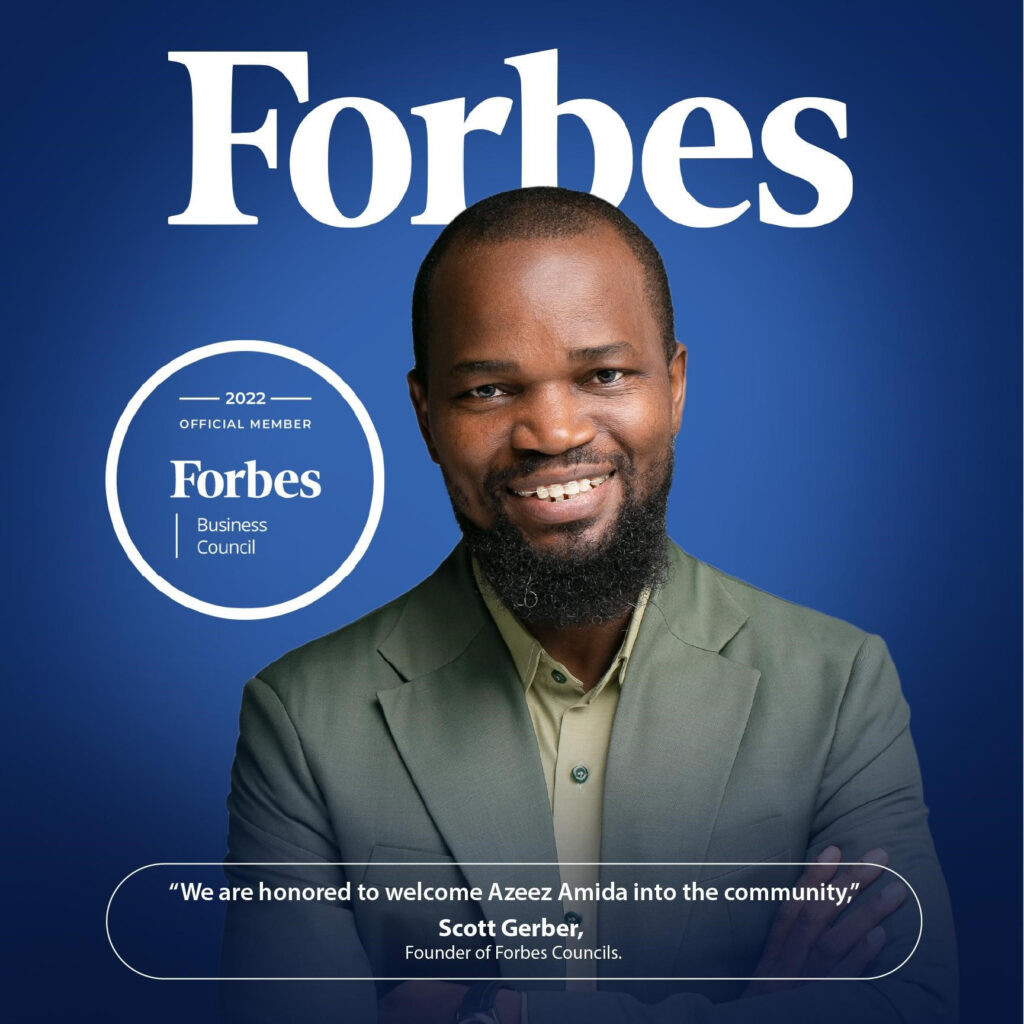 I was accepted into Forbes Business Council, the foremost growth and networking organisation for successful business owners and leaders worldwide. This has been a fantastic opportunity for me to further drive conversations crucial to solving our world's evolving challenges. And I look forward to doing more of that in the coming year.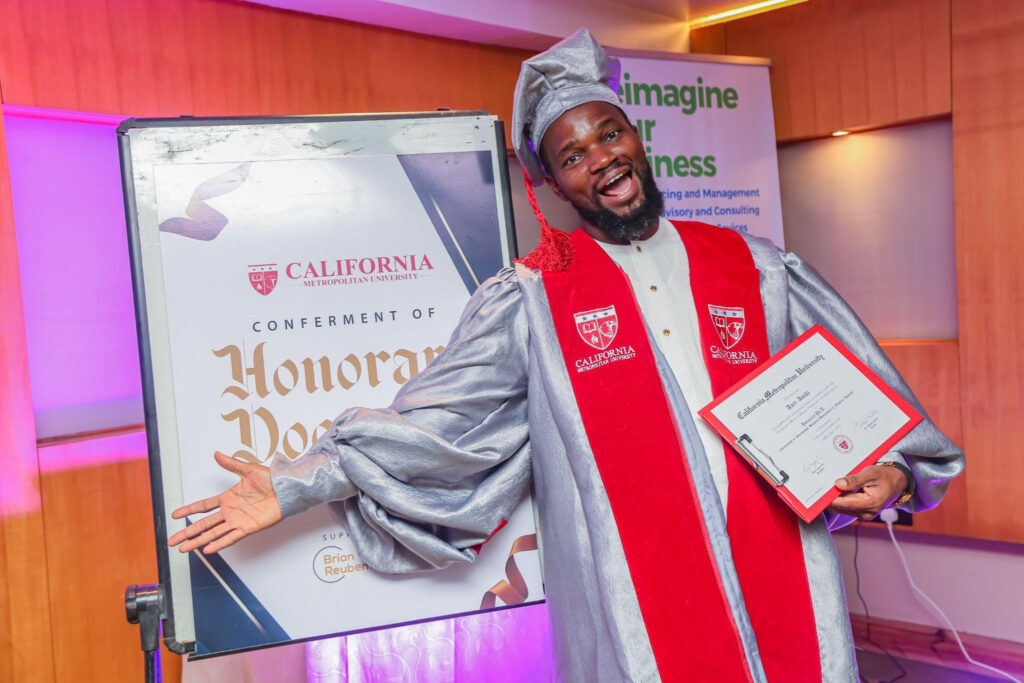 In September, I was pleased to receive an honorary PhD in International Business Management and Financial Analysis from California Metropolitan University. This honour comes with an obligation to use my knowledge and skills to advance the course of humanity and support this great university's aspirations, especially in its outreach across Africa.
Speaking Engagements
My 2022 story will be incomplete without mentioning the many opportunities I had to share my thoughts with various audiences locally and internationally.
At the maiden global 10X Thrive conference in February, I spoke on Navigating the Next Normal: Business Stability & Growth.
I contributed to a conversation on Leveraging Corporate Communications for Business Success at the Equipment & Manufacturing West Africa (EMWA) Conference in April.
I had a great time joining the crucial conversations at the 2022 Leadership Agenda Summit in July, which was held concurrently in Lagos and Dubai under the grand patronage of the Private Office of His Highness Sheikh Ahmed Bin Faisal Al-Qassimi.
The pick of the bunch, obviously for sentimental reasons, was speaking to over eight thousand children and young adults physically and online at the Teenage Career Summer Programme in Epe, where I got to break down the topic of entrepreneurial mindset to teenagers.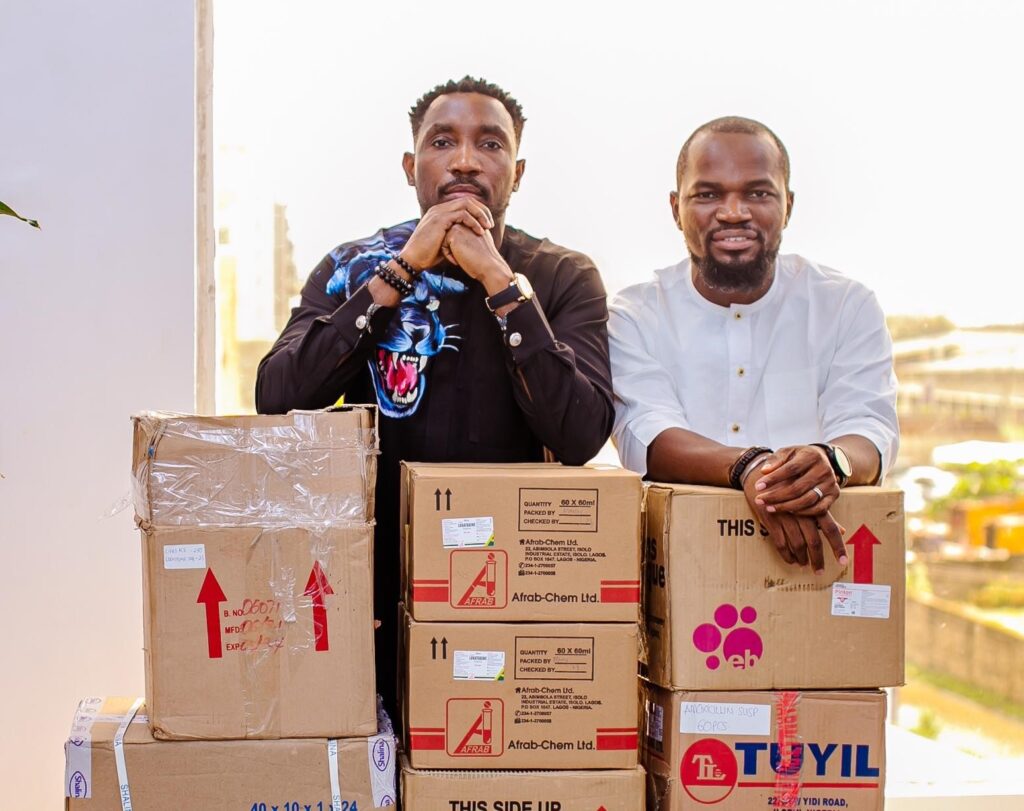 Overall, it has been a full year, and l am incredibly grateful to everyone that I drew strength and resources from throughout the year. Everything we do in our individual corners is vital to achieving a world that serves everyone, especially the less privileged. A world that gives us all the best chance of being our best selves.
I take immense pride in what we've achieved by working together. Thank you for being a part of this journey; I am eager to continue doing more in 2023 and beyond.
Happy New Year in advance! May 2023 be all that you want it to be and more.
Sincerely,
Azeez Amida.